In the garden
This year has been particularly good for azaleas and rhododendrons. The photos here were taken in Inchmarlo near Aberdeen just a few weeks ago. Exbury gardens locally are a similar example.
Foods of many colours = foods of many nutrients
The colours brought to mind advice for an anti-inflammatory diet given at a recent Pharma Nord presentation I attended. Here is the key slide: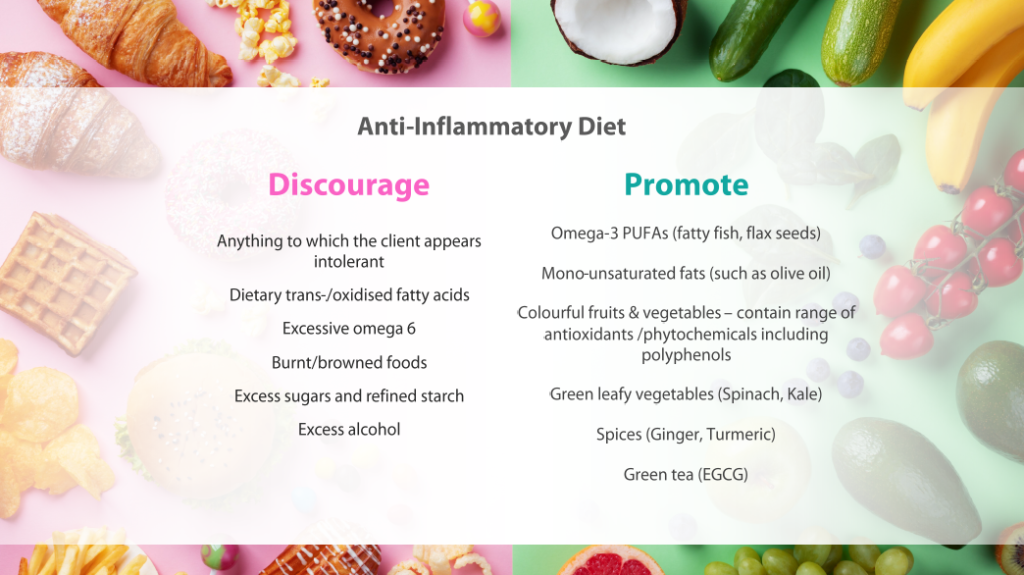 "Let food be thy medicine.." are words attributed to the Greek physician Hippocrates (460 to 375 B.C.E) – he of Hippocratic oath fame. Whether or not he actually penned these words is open to question, but he surely recognised the value of diet in health as is nicely summarised here.
At any rate we should not underestimate the importance of diet, a subject I have touched on before.
Here is a nice website that allows you to explore the nutritional values of common foods, should you be interested.
The soil
Unfortunately it seems that the micronutrient content of our soils is not what it once was, though there are counter arguments. This short article from Scientific American makes the point. Selenium is but one of the micronutrients that are in short supply.
In the USA – home of 'fast food' – there is also a counter culture, and the Weston A Price Foundation is a well established example. You could spend quite a while on their website.
Simply put, there is a food chain from the soil via plants and animals (vegeterians excused) to our own tissues. Important? Well, obviously.
Botany and Biochemistry to Bio-Physics?
The homeopathic pharmacy is built on the energetic qualities or essence of the natural world.
Around two-thirds of homeopathic remedies are potentised ultra dilutions of plants.
The emerging evidence is that the nutritional value of food extends beyond the biochemistry into what might be described as bio-physics. That such view challenges conventional science is not in doubt…and much argument will result.
Be that as it may, we'd do well in the meantime to look after the soil and in so doing it will look after us.
I am giving a short talk "Homeopathy for the family" at St Andrew's Church (Orchard Room), Dibden Purlieu on Monday 20th June at 7.30pm to 9.30pm. There is a nominal charge of £10 at the door or you can reserve your place by mailing me at [email protected].
This talk will be an introduction to the use of homeopathic remedies to treat minor ailments at home.
Homeopathy is a system of medicine that has been in use for over 200 years. It is safe, doesn't cause side effects and is curative. It is effective for children and adults alike.
All homeopathic remedies have a symptom 'picture' that must be matched to the symptoms of the patient. Consequently good prescribing takes a little skill, but the basics can easily be mastered.
This short introductory session will introduce you to the principles of prescribing such that with the help of a basic kit of remedies you can begin safety to use homeopathy at home for simple every-day ailments.
Below is the 'flier'.
Hope you can make it along!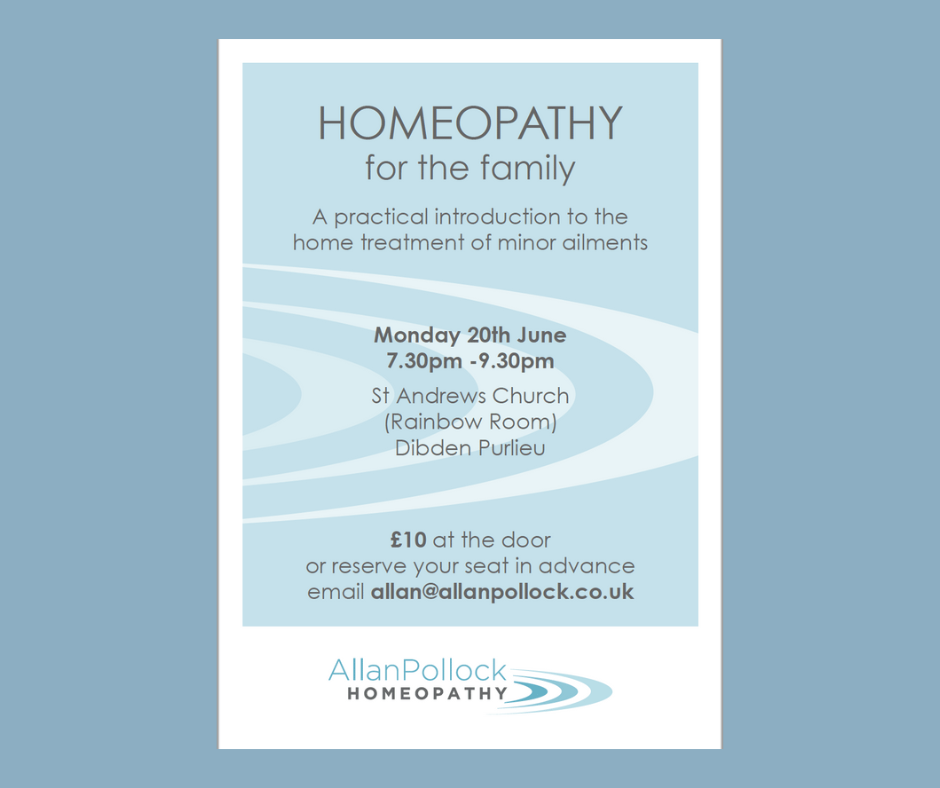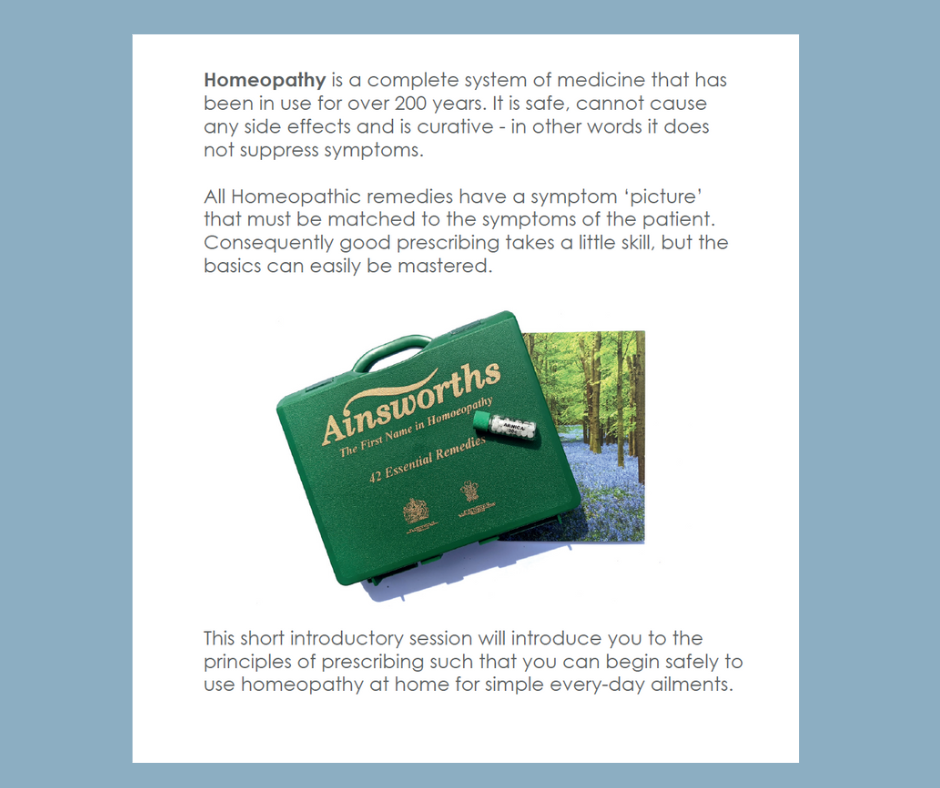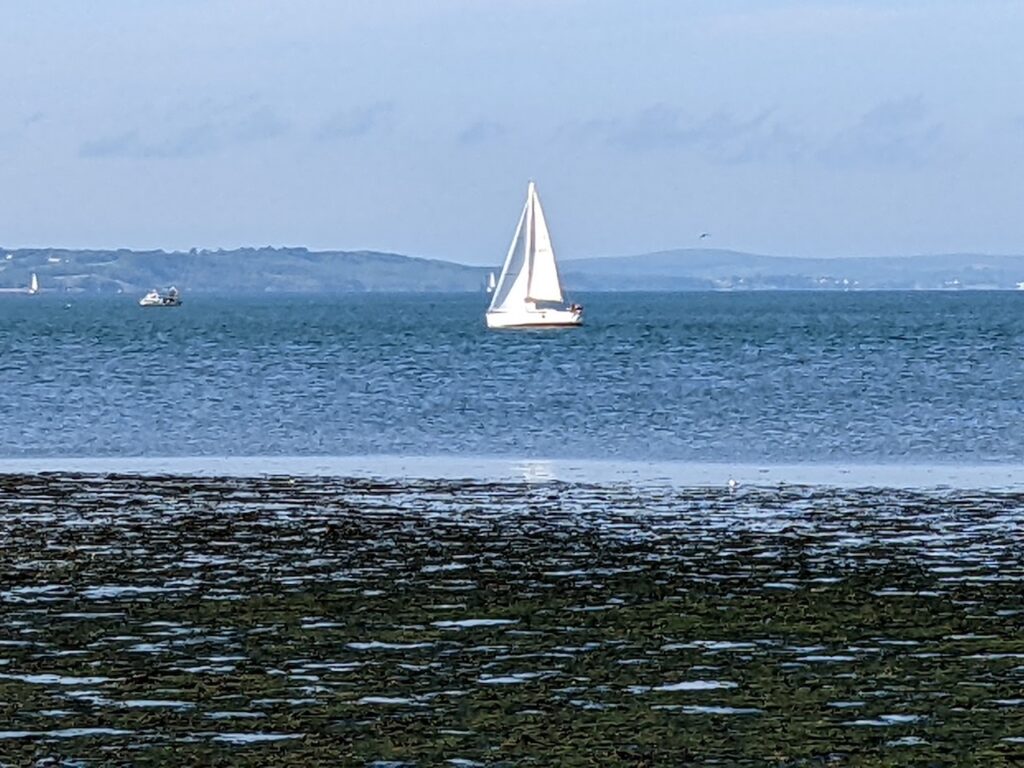 Cleaning-up?
Back in February The Week published the following short article:
Pharmaceutical pollution is contaminating the rivers on every continent, a major study has shown. Scientists at the University of York measured the levels of 61 active pharmaceutical ingredients (APIs) in 258 rivers around the world, including the Thames and the Amazon.

Just two areas had unpolluted waters: Iceland and a part of Venezuala whose indigenous inhabitants don't use modern medicine. The most common APIs were an anti-epileptic drug called carbamazine and the diabetes drug Metformin, along with paracetamol antibiotics and caffeine.

Potentially toxic levels of drugs were in a quarter of the sites, and the highest being in low-to-middle income countries such as India and Nigeria – possibly because their populations have encough money to by drugs but may live in areas without good sewage infrastructure.

The most contaminated site in the UK was the River Clyde in Glasgow.

The study, published in the journal Procedings of the National Academy of Sciences, warned that pharmaceutical pollution poses a risk to wildlife, and could also contribute more to antimicrobial resistance in humans.

The Week 26th Feb 2022
Previously on a BBC science programme I heard that the equivalent of 200 pills of Metformin pass under the bridges of the Thames every hour. Even the apparently pristine River Dee in Royal Deeside carries a significant pharmaceutical burden as this report shows. Hopefully the famous Deeside Water – highly regarded for its purity – is sourced well upstream!
Medicines
The NHS Health Survey for England 2016 states that nearly half of adults had taken on prescribed medicine in the last week and 24 percent had taken three or more. The total cost at list price of prescriptions dispensed in the community in 2016 was just short of £10 billion. It is not an improving situation.
None doubt the value of medicines, but health impact both on the individual and the enviromnment of long-term use is a matter worthy of discussion.
Brave New World
For the first time since school days I read again Aldous Huxley's dystopian novel Brave New World written in the 1930s. His vision was one where the highs and lows of human existence were under the control of a world state. With remarkable prescience Huxley foresaw the path we are on today. Elsewhere he remarked, "Medical science has made such tremendous progress that there is hardly a healthy human left". I dare say there is a degree of overstatement here, but he had a point nonetheless.
It is a subject I indirectly blogged on before – Jaw Jaw is better than War War.
Health
What is health? That is the question. During the first lockdown of the pandemic I cycled out into the New Forest and visited a couple of Churchyards. I was struck by the longevity even in an age of no medical care.
It made me think about the late Jan de Vries, a remarkable naturopath who ran a clinic on the west coast of Scotland until his death in 2015. He wrote many books amongst them 10 Golden Rules for Good Health. Attention to these basic principles would do much to reduce the burden on the NHS not to mention the individual.
I do not underestimate the challenge: a very rural 19th century New Forest is very different from modern city life.
Homeopathy plus
Homeopathy, osteopathy, naturopathy and other forms of so-called Complementary and Alternative Medicine (CAM) all seek to maintain the human organism in balance.
They are not always quick fixes. The saying "a stich in time saves nine" is very true – the longer things are our of balance the longer it takes to correct.
Sadly, CAM has been marginalised in the health service. Some argue that such approaches do not work and waste money. Yet, the long term cost of the current medical model is problematic.
Time for a rethink?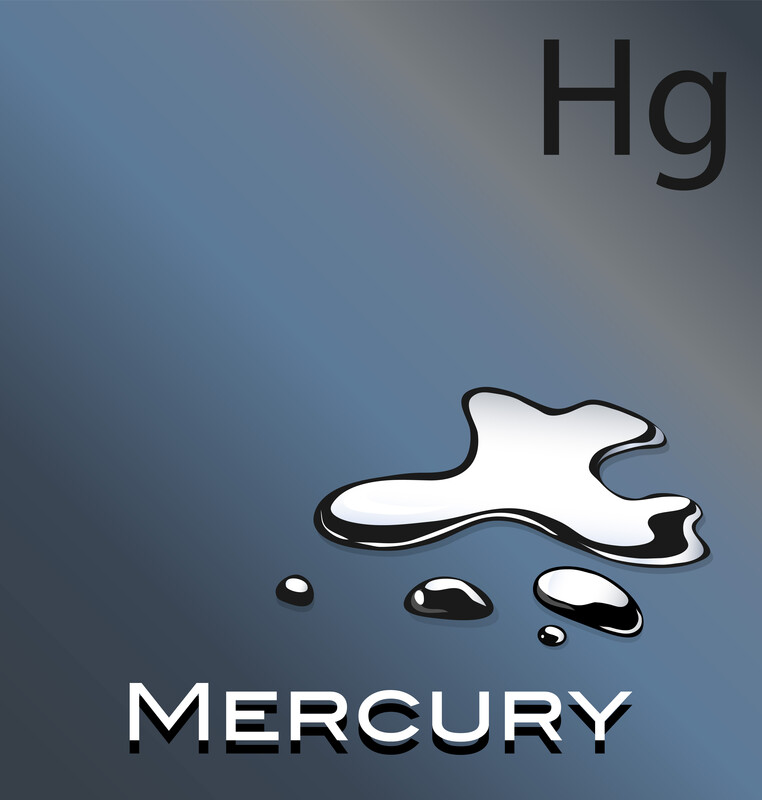 I had the dubious pleasure of a FB encounter with a person who was under the illusion that the homeopathic preparation Mercurius was a poison. Mercury – such as can be found in a traditional thermometer surely is – hence the term "mad as a hatter".
The origin of that saying can be found here. Mercury is the only metal that is liquid at normal atmospheric conditions. It was used in medicine for many years as this article summarises, and toxic is surely is. That dental amalgam still contains mercury to this day is perhaps a matter of concern.
Homeopathic medicines are potentised…meaning?
The preparation of homeopathic medicines (potentisation) – a process of serial dilution with agitation at each step (succussion) – was developed by Hahnemann in order to eliminate any poisonous hazard yet maintain therapeutic benefit. This enabled many substances that were poisonous – be it plants, minerals or animal venom – to be safely used as medicines.
The bottom line is that you cannot poison someone with a homeopathic medicine.
But poisons, potentised homeopathically make some of the best medicines – see my earlier blog.
What's controversial then?
The controversy in homeopathy is that the level of dilution is so great that no molecule of the original substance remains. From school days you may remember Avogadro's number which defines the particles in a quantity known as a "mole". Once dilutions exceed this number no atom of the original substance remains. Ultra-dilution is a key concept in homeopathy.
If you believe that all medicines must be material doses, then you will insist that all homeopathic medicines are placebo. The usual quip is "there is nothing in it" or "its a drop in the ocean"!
Fair enough, but two centuries of experience suggest otherwise.
You might have come across the concept of "hormesis"?
Hormesis is defined by toxicologists to describe a biphasic dose response to an environmental agent with a low-dose stimulation showing beneficial effects and a high-dose stimulation showing inhibitory or toxic effects.

from: The Science of Hormesis in Health and Longevity
Maybe hormesis extends to lower doses than we think?
News or fake news?
Today we sit in our homes bombarded by information. For your grand or great-grand parents there came radio, then television and now all that feeds your mobile phones. This is "information" and that is most likely what homeopathic remedies contain also. The homeopathic remedy "informs".
Who are we?
Human beings are many things. I have written on this before. For sure we are complex chemistry sets but also electromagnetic. Here is a little bit of pioneering science – a sort of electronic homeopathy.
Mercury – messenger of the gods
So what of Mercurius solubilis – this patient is hot when it is cold and vice versa – like the mercury thermometer they are sensitive to temperature. It is useful for nasty sore throats, mouth ulcers, feverish colds with lots of catarrh and more besides.
Homeopathy means "like" "suffering". If the Mercurius "picture" matches your "symptoms" it will speed your recovery.
But never, ever, poison you!
If you are old enough to recall TV from the 1990s, you doubtless remember Noel Edmonds and the pink character with yellow spots called Mr Blobby which he introduced to viewers. Clearly, Mr Blobby still has his fans as you can see from this website https://www.mrblobbycollection.com/.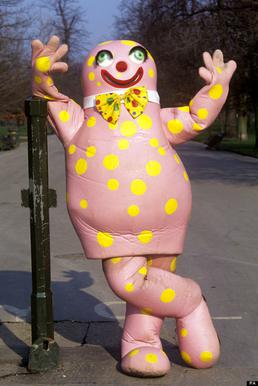 Mr Blobby even has a Wikipedia page https://en.wikipedia.org/wiki/Mr_Blobby Here is the image from that page:
Suffice to say, I do not seek to extol the virtues or otherwise of this icon of 90's British humour, but would simply like to suggest that the human being is more "blobby" than perhaps you might think.
Don't worry, this is not going to be a blog on the matter of expanding waistlines, rather it is about our true nature.
You see, our bodies appear solid, but this is somewhat an illusion as water makes up about 60% of our weight. Hydrogen and Oxygen are the elements of water (H2O), and these together with Carbon, Nitrogen, Calcium and Phosphorus add up to 99% of human body, the remainder being trace elements.
The human body comprises some 75 trillion cells apparently (who counted?) each of which doing what it needs to do: building; replicating; communicating; dying etc. Some cells last for just a few hours others for years, but no typical cell lives as long as a typical person. Unbeknown to us, our body is continually being replaced. It is estimated that it takes around 7 to 10 years to complete the make-over. Amazing!
So in fact we are more fluid than solid. Which is what brought the "blobby" term to mind.
The question is what happens when we get sick? Dr James Tyler Kent was a notable American homeopath working in the early years of the twentieth century, and his "Lectures on Homeopathic Philosophy" remain important to this day. In the first lecture he considers the "The Sick". He notes that medicine is mostly concerned "with the ultimates", that is to say the visible results of disease which, he argues, is only a part of the story.
It is "the real nature of man" that must also be considered, says Dr Kent. But what is this "real nature"?
Kent suggests that Man (in the generic sense) is "will and understanding" and the physical body is just the house in which he or she lives. Our "real nature" then is much more than the physical body, indeed our "will and understanding" may be what first and foremost needs attention before physical healing can take place.
Since Kent's time science and technology has advanced our understanding of body biochemistry and delivered many new therapeutics. Yet the concept of "will and understanding" remains somewhat unexplored in mainstream medicine. How a person sees, feels and interacts with their world remains at the core of homeopathic practice, which is why it is termed holistic medicine.
I am watching an interesting YouTube clip by Dr Zach Bush https://youtu.be/f6zb5rXgRvs. I say 'am' because it is quite long and I am taking it in bite size chunks. Quoting from an online version of the Oxford Dictionary he observes that the definition there in of 'nature' is the natural world around us; something rather apart from man. Dr Bush draws our attention to the fact that man is actually fully part of nature not 'apart' from it. We have long tried to control the natural world, but current crises from pandemic to environmental, suggest a need to better understand our limitations. He is all for science, but points out that science is not a fixed body of knowledge. It is an ongoing endeavour.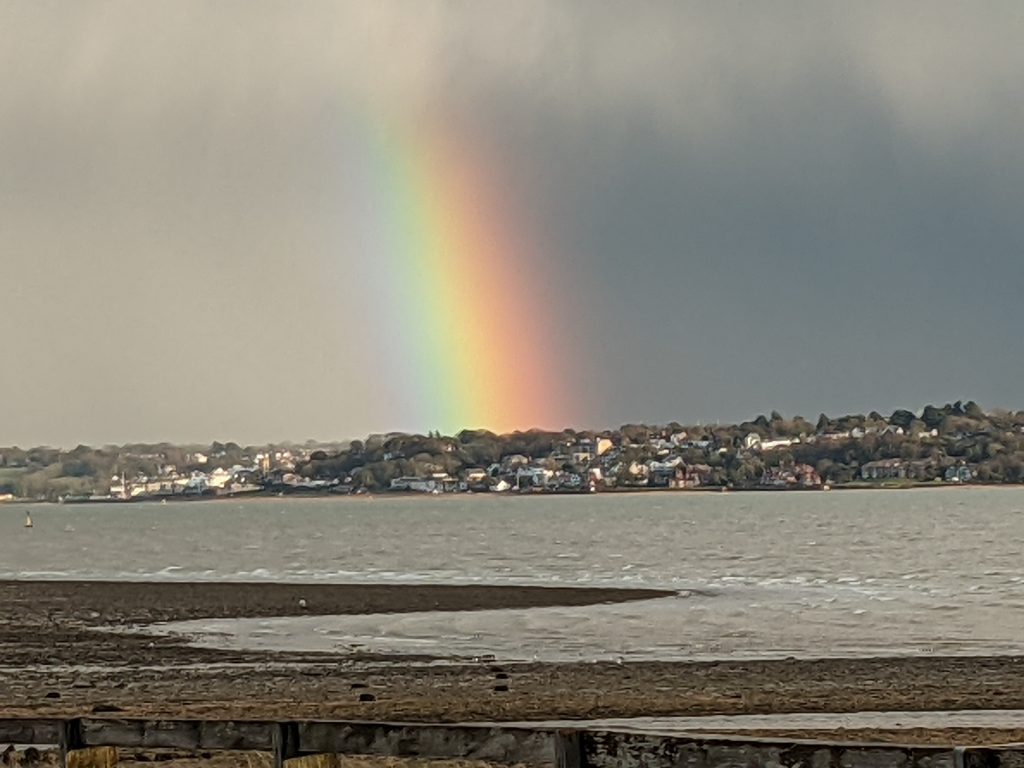 I took the above photo on a blowy day about a month ago. It is hard to say what early man made of such a scene, and science brings its explanation of light reflected and refracted through water droplets. Nonetheless a rainbow still makes you stop a while and watch. The scientific analysis is good but I bet many at Lepe that felt the colours a omen for better times after a tough year.
A relatively recent scientific endeavour is the micribiome. That is to say, the gut. Dr Bush tells us that our guts are full of viruses and bacteria; many billions of them in fact. The same is true of the soil, the sea and the whole of the natural world. The living world adapts to viruses and bacteria; it has done so from the beginning of time. You might wonder then about our strategies concerning SARS-Cov-2; certainly Dr Bush does.
Complementary medicine has long taken and interest in diet and hence the gut, and on that I will say a little more next time.
Due to overconsumption of de-natured food, and a lack of exercise and fresh air, many people, especially in the second half of their lives, often become caricatures of themselves … Nowadays we rarely see a really beautiful and healthy looking person … we are either too far or too thin .. or legs are swollen, our feet flat, our backs, bent, our necks stiff. We lose our hair, suffer from dental decay, headaches, flatulence, constipation and depression; we tire quickly and worst of all, many of us no longer enjoy life. Many people never feel really well.

Naturopath, Jan de Vries, from 10 Golden Rules For Good Health (2nd edition 2008)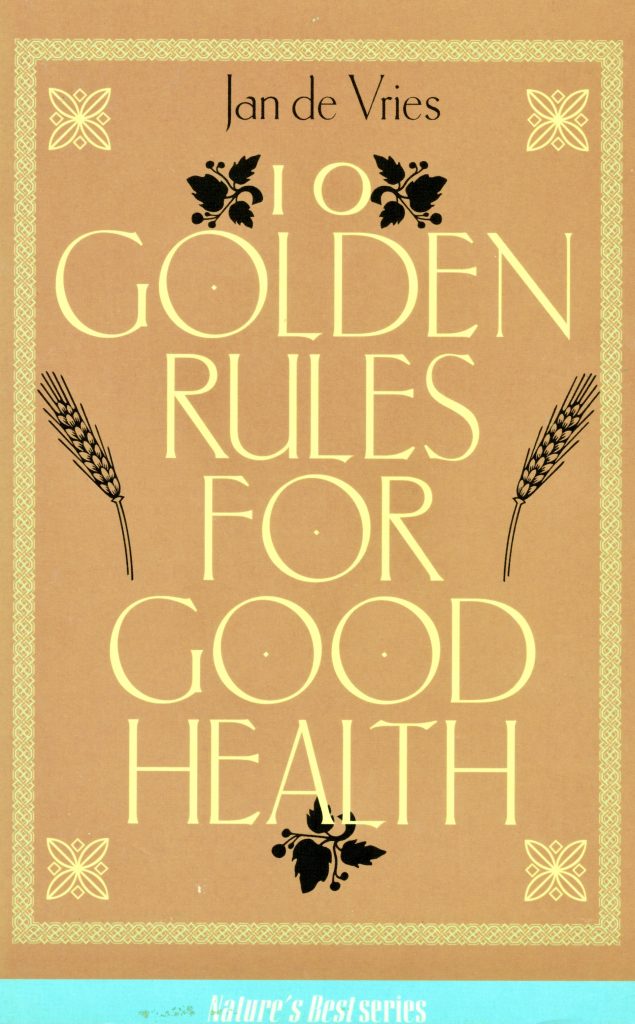 Not a very welcome message, perhaps, but a well meaning one from one of the most notable Naturopaths in the UK and beyond in recent years.
Alas, he is no longer with us, but for many decades Jan de Vries had a clinic in Troon, Ayrshire and people sought his advice from near and far.
He even had a slot on Gloria Hunniford's BBC Radio show. He worked a 90 hour week which included writing many books!
I once had a consultation and his busy clinic was like a hospital out patient dept. He was much loved and is sadly missed.
The Naturopathic approach to health is focuses on the basics, recognising that the self regulating nature of the human organism works best when treated with respect. His five pillars to good health were nutrition, digestion, elimination, circulation and relaxation.
The 10 Golden Rules expand on the five pillars to include such as sleep, and mental health and mental attitude. Top of the list, always, comes nutrition. He tells us that the diets of western industrialised countries – especially the USA and Europe – have changed more in the last 100-150 years, than across millennia before.
Processed foods, sugar, excess alcohol, industrial farming and so on, are not what the body needs. Instead seventy percent of our diets should be of plant origin, and raw fruits and vegetables should be an important part of daily nutrition. Medical science has also come to appreciate the relationship between a healthy immune system and a healthy gut.
Obesity seems to have become rather an epidemic these days. In the past the poor were thin, as is still the case in the developing countries but the opposite seems to be the picture in the western world. And it is the western world that has suffered the most in this Covid-19 pandemic. Food for thought?