Swords to Ploughshares
Posted on 2nd February 2022
Last month I introduced the topic of homeopathy as first aid in the home, and the value of having a small kit. This time I wish to share with you two interesting remedies that are particularly helpful in children with fevers – a common state of affairs
Fever is not a bad thing. Every symptom has a purpose; illness has a purpose. And the purpose of a fever is to fight infection – it is a natural response of the immune system. So try and not suppress fever with paracetamol containing over-the-counter medicines.
The latest NHS guidance is here. And yes, the use of paracetamol is permitted if the child is in distress but you might try some homeopathic first aid as an alternative first.
The two remedies are Aconite and Belladonna. Both have their origin in poisonous plants, but remember the potentised homeopathic remedy is an ultra-dilution and non toxic. Explanation here.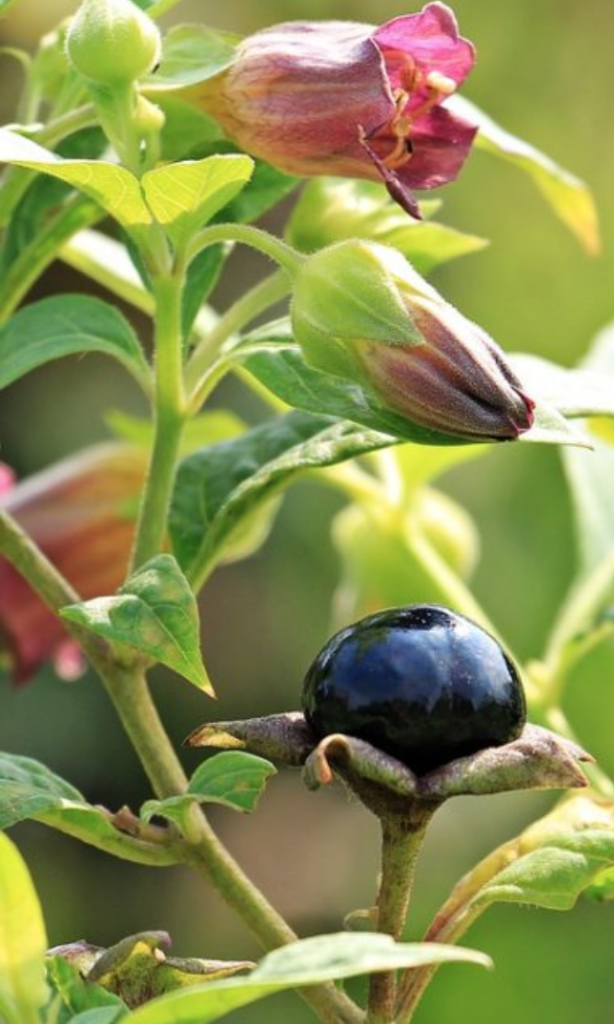 The challenge in homeopathy is to recognise the different characteristics in your child and to match them with the correspondingly remedy picture. There are fevers and there are fevers!
Here are some basic pointers for these two homeopathic medicines with two nice cartoon images from the book Homeopathic Remedy Pictures by Vicki Matheson and Frans Kusse.
Aconite
The aconite child is fearful and anxious and doesn't want to be touched. The fever is dry and comes on quickly within a few hours and is worse between 9 and 11pm. Coldness and heat alternate. The child is chilly and wants to be covered. He or she is thirsty. It is a good remedy for shock also.
It is a short acting remedy – if the fever persists much beyond a day then another remedy should be chosen.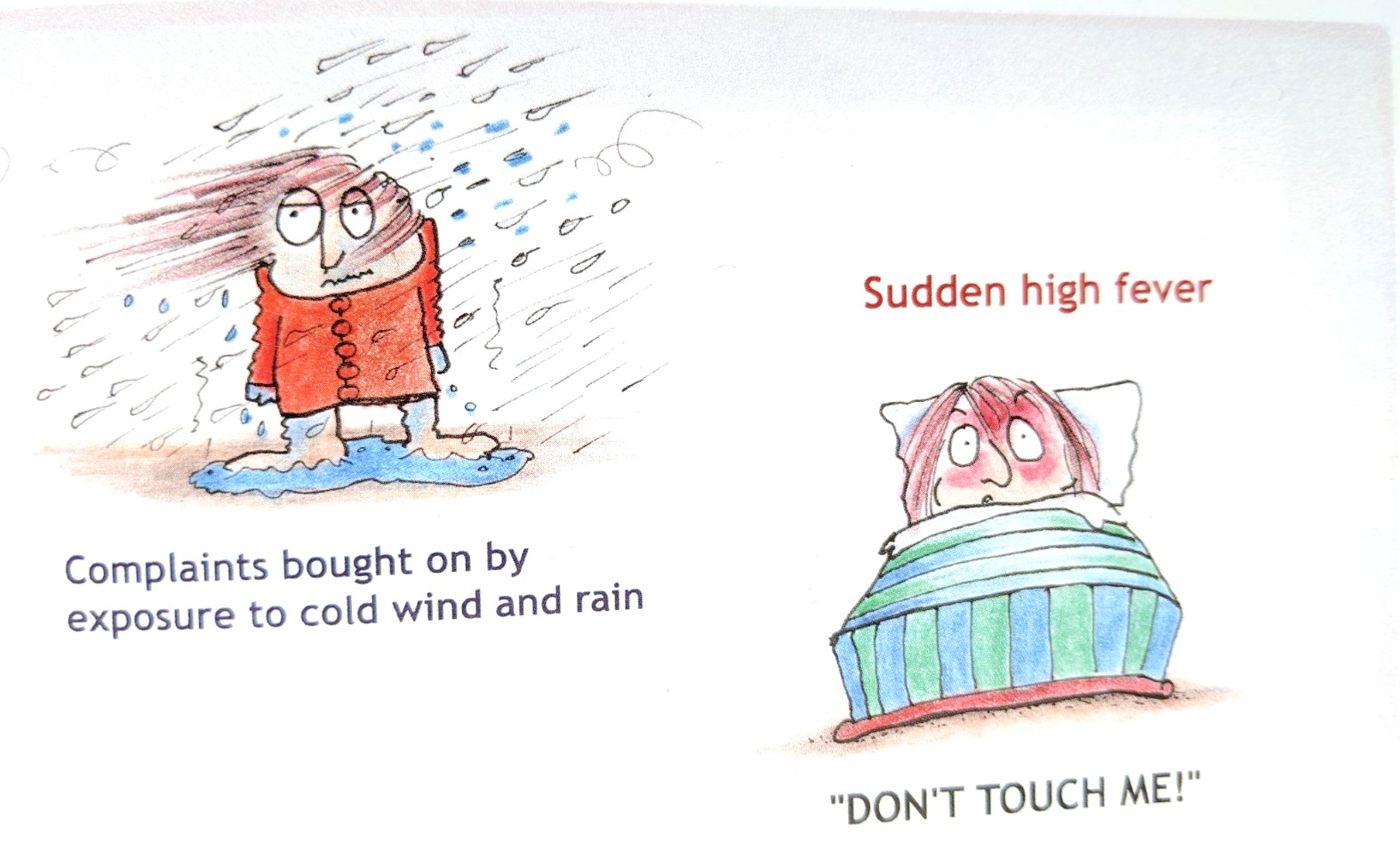 Belladonna
The belladonna child also comes down with a sudden fever but there is a slightly slower onset than with the aconite patient. This child is burning hot and hypersensitive. There is violence and agresssion rather than fear. The pupils may be dilated – in contrast to aconite (constricted). The fever can be worse at 3pm or 3am. The patient may be delirious. Despite the heat, the child may not be thirsty. It is a useful remedy for sunstroke – the pounding head and red face gives you the picture. Dr RAF Jack also had this remedy as No1 for earache.
Belladonna is a somewhat longer acting remedy – about 72 hours.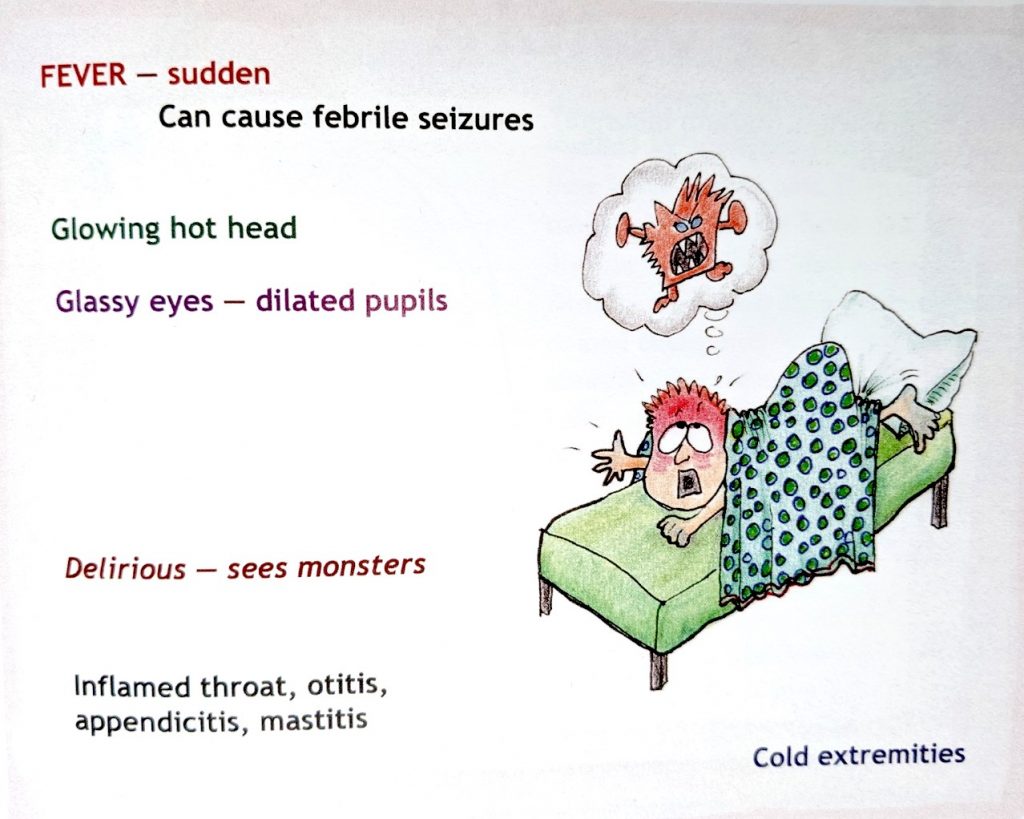 Just a small introduction, but it might get you some sleep…!